Back to Millennium | Nov. 18
Famous hip-hop bands from the 2000s including Acid, Theory, Examplez, Too Big, and Teens will perform at this event.
Nov. 18, 6 pm. Thuwunnabhumi Event Park, Tickets between 10,000 and 70,000 kyats at 09-250064667 and 09-455573442.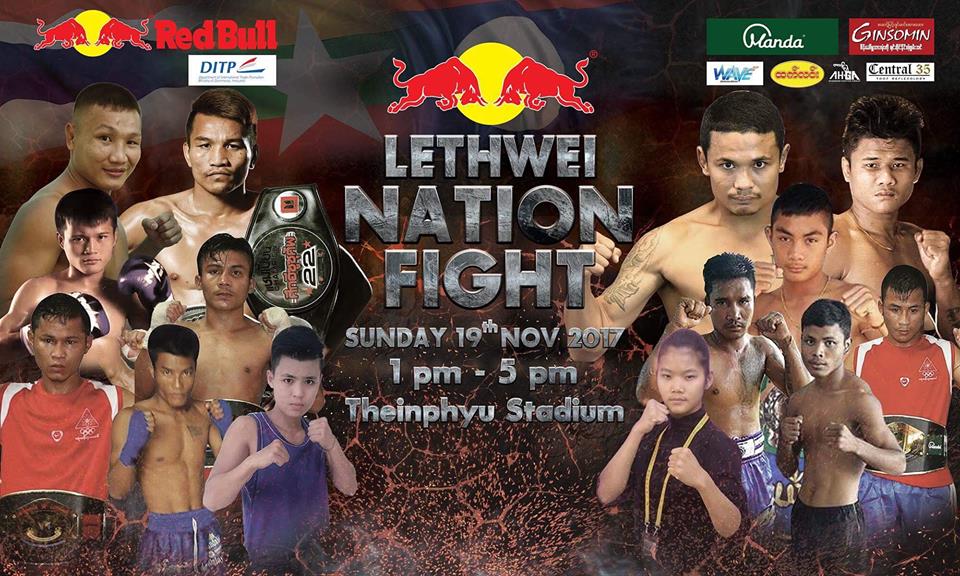 Lethwei Nation Fight | Nov. 19
Myanmar, Thai and Laotian fighters will compete in this event.
Nov. 19, 1 pm to 5 pm. Theinbyu Stadium, Tickets between 5,000 and 50,000 kyats at 09-964400215, 09-43164850.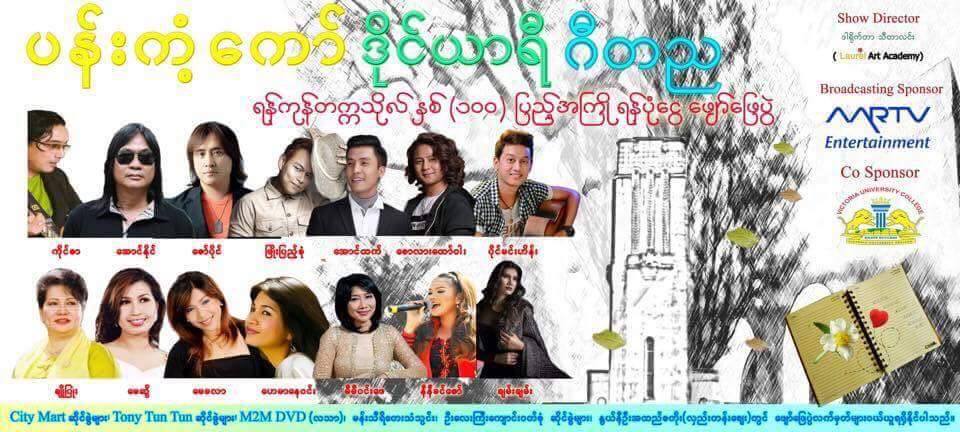 Musical Concert | Nov. 18
A concert to mark the 97th anniversary of the University of Yangon will feature dozens of singers.
Nov. 18, 7 pm. National Theater, Tickets between 10,000 and 50,000 kyats at City Mart shopping malls and Tony Tun Tun beauty parlors.

Sunset Boat Party | Nov. 18
A number of Yangon DJs spin the latest music while the sun sets over the Yangon River.
Nov. 18, departure time: 5:30 pm. Botahtaung Jetty. Tickets at Union Bar and Grill on Strand Road.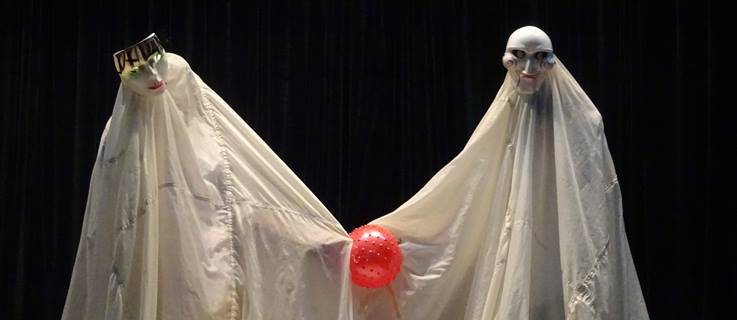 Pieces of Mind – A Puppet Theater Performance | Nov. 18
Pieces of Mind is a kind of figure theatre developed by Myanmar and German puppet artists, which features a scenic kaleidoscope, where materials are shaped into figures and moments, which mirror human consciousness and feelings.
Nov. 18, 7 pm to 9 pm. Chin Chaung Palace, Kaba Aye Pagoda Road, Booking here.
Music for Myanmar Charity Concert | Nov. 18
Lisa Lambe and Simon Morgan, two of Ireland's accomplished singers, make their Myanmar debut to raise funds for deaf, orphaned and underprivileged children.
Nov. 18, 6:30 pm. Chatrium Hotel, Ticket price US$50 available here or 01-544500.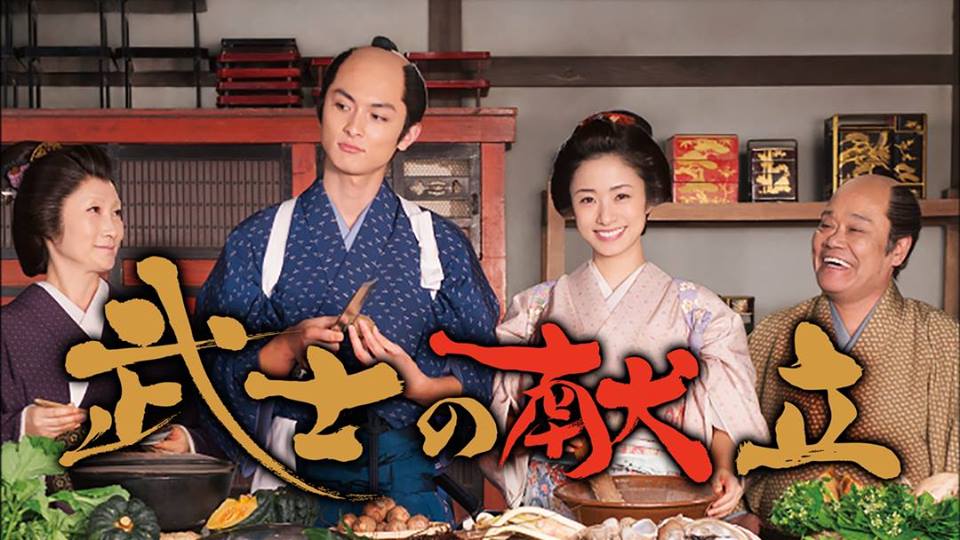 Japanese Movie Night: A Tale of Samurai Cooking | Nov. 17
This movie is about a housewife who married a Samurai cook.
Nov. 17, 6 pm to 8 pm. Japan Culture House, Room 322B, 2nd Floor, Building C, Pearl Condo, Kabar Aye Pagoda Road. Free Admission.

Documentary Film and Photos | Nov. 17-21
This event will feature documentary films and photos on the landscapes and cultures of ethnic people across the country.
Nov. 17-21. Gallery 65, Yaw Min Gyi Street, Dagon Tsp. Free Admission.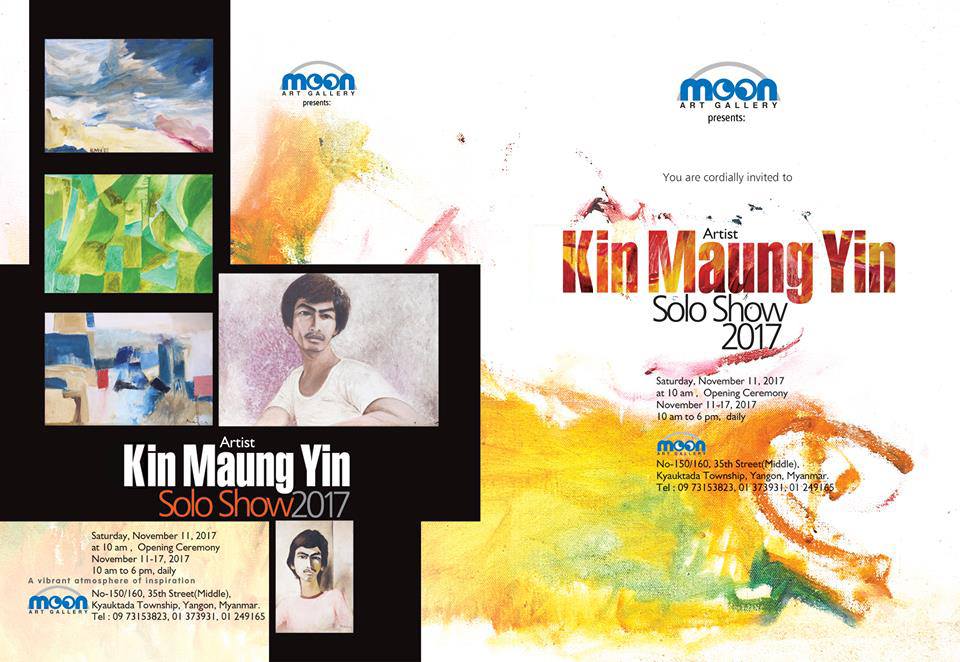 Kin Maung Yin Remembrance | Nov. 11-17
An art exhibition in remembrance of late artist Kin Maung Yin will showcase more than 50 of his modernist works.
Nov. 11-17, Moon Art Gallery, 35th Street, Kyauktada Tsp.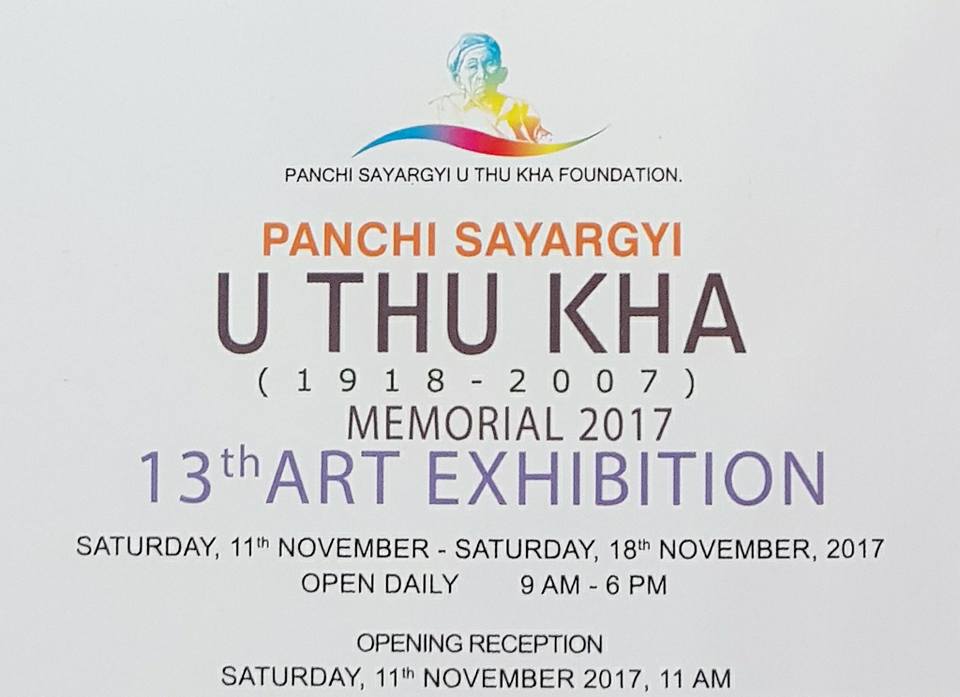 U Thu Kha Commemoration | Nov. 11-18
Hundreds of paintings will be showcased at this exhibition held in commemoration of late artist U Thu Kha.
Nov. 11-18. No. 84A, Thanlwin Road, Golden Hill Avenue, Golden Valley, Bahan Tsp.