BANGKOK — For those in Myanmar who can afford it, Bangkok has long been their number one shopping destination in the region. They now have a new mecca in Iconsiam, a 525,000-square-meter luxury shopping mall that opened its doors to the public on Saturday.
Located on the banks of the Chao Phraya River, it hopes to draw tens of millions of visitors a year and features some 7,000 local and international brands, including the first official Apple store in Thailand. Other international brands including Siam Takashimaya, a Japanese department store, and Britain's JD Sports Store are also opening their first Thai outlets at the mall.
The $6 million opening, organized by Index Creative Village over three days starting Friday, showcased the latest tech gadgets and world-class creations. More than 1,000 professional performers and volunteers took part.
The event drew packed crowds of locals and tourists alike.
"This event has aimed to be not only [the] talk of the town but also [the] talk of the world. I set the idea of work beginning from the root of Thainess, being proud of Thai language, arts and culture," said Kreingkarn Kanjanapokin, one of the public relations firm's CEOs.
"The theme of the event is the 'River of Life,' since there are exchanges [of] both goods and cultures of [the] different nationalities [that] reside around the Chao Phraya riverbank, the river that creates arts and cultures," he added.
Index Creative Village collaborated with Intel Technology Asia to help illustrate the Thainess theme with a show using 1,500 drones, more than were used in the Winter Olympic Games in Pyeongchang, South Korea, this year. The lit drones were used to create images of Thailand, the Thai flag and other symbols of Thainess in the night sky over the river.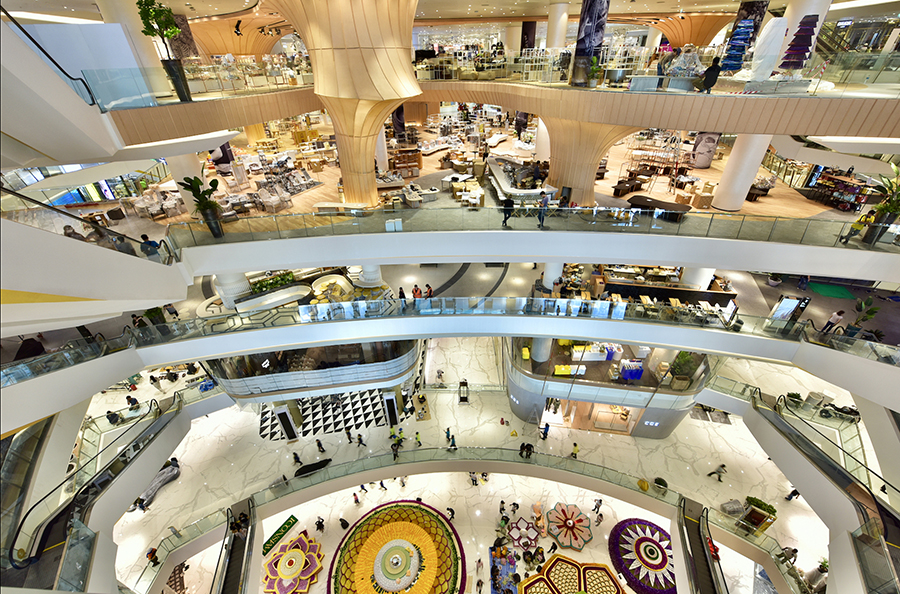 The team spent about a year and a half preparing the three-day opening, its biggest challenge to date.
The complex includes Iconsiam, its main retail and entertainment area, and Iconluxe, featuring many of the world's top-end brands. There are also two luxury condominiums towering over the waterfront, one at 70 stories and the other at 52.
Iconsiam is being developed by three of Thailand's most successful businesses: Siam Piwat, Magnolia Quality Development Corporation, and multinational conglomerate Charoen Pokphand Group.