YANGON — Turkish food is today considered among the main cuisines of the world, and also one of the most appetizing and rich. Sule Shangri-La is celebrating that achievement with a special buffet week called "Flavors of Turkey" featuring the culinary creations of guest chefs Harun Imre and Erhan Ustun from the Shangri-La Bosporus, Istanbul.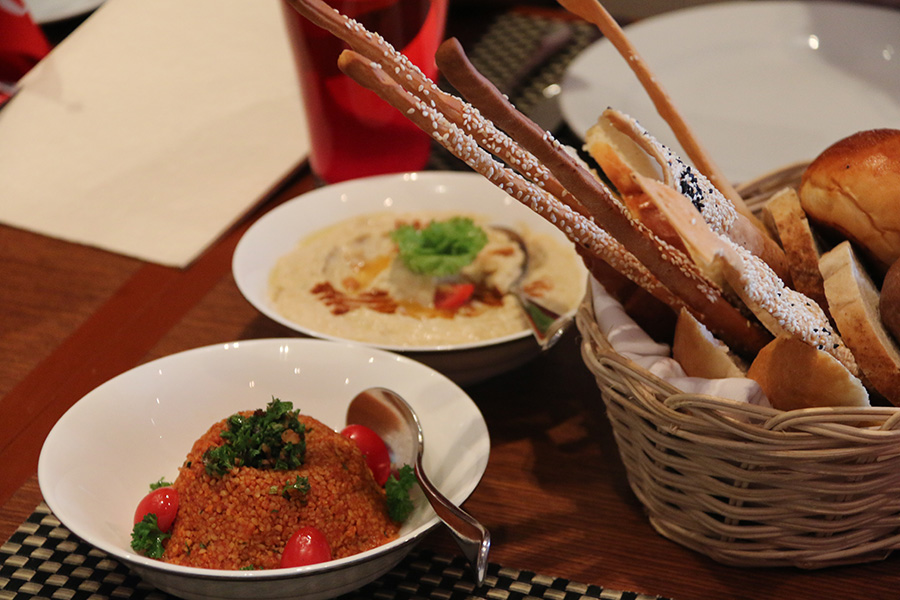 While Turkey traces its roots back to the Ottoman Empire in the 17th century, it has fused and refined the cuisines of Central Asian, the Middle Eastern, Eastern Europe and the Balkans. But the guest chefs will also be preparing the most well-known and popular Turkish dishes for this buffet, from Oct. 30 to Nov. 5 at Café Sule.
Like the people of Myanmar, the people of Turkey love to eat rice, and most dishes include the starchy staple.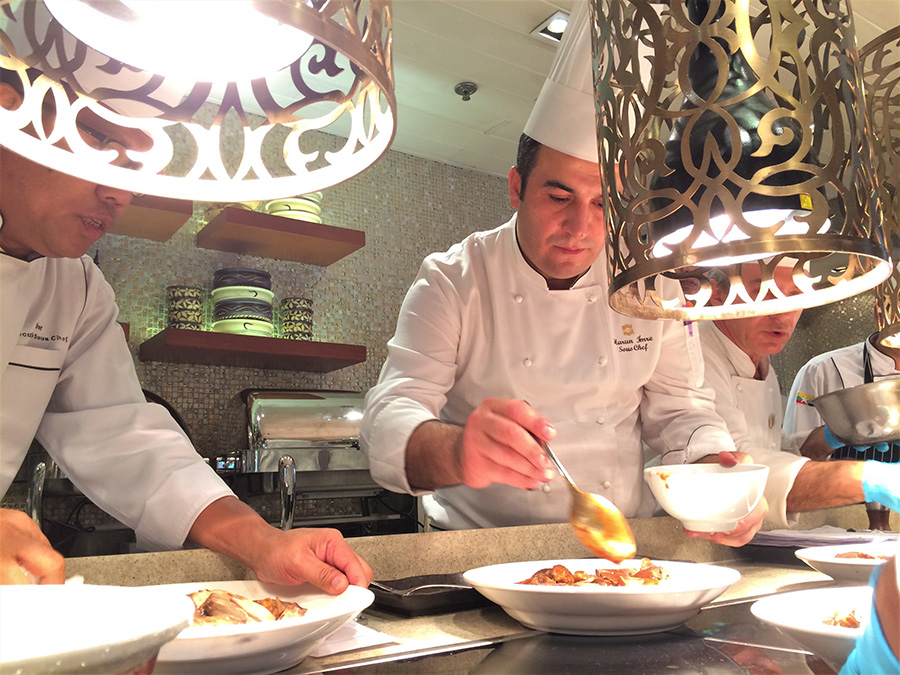 Our private tasting group started its food tour with some popular appetizers including stuffed meatballs. Inside a shell of fine bulgur, potato and spices, the balls are filled with ground beef, nuts and more spices, and fried until red. The shell was a bit hard, but not too hard, and the meat filling was perfect.
The next appetizer was pachanga borek, and one of my favorites. It may look like a spring roll, but the taste and ingredients are different. The yufka, or Turkish flat bread, is filled with meat, cheese and vegetables such as tomato and spices. It's cheesy, but not too rich, and a bit chewy.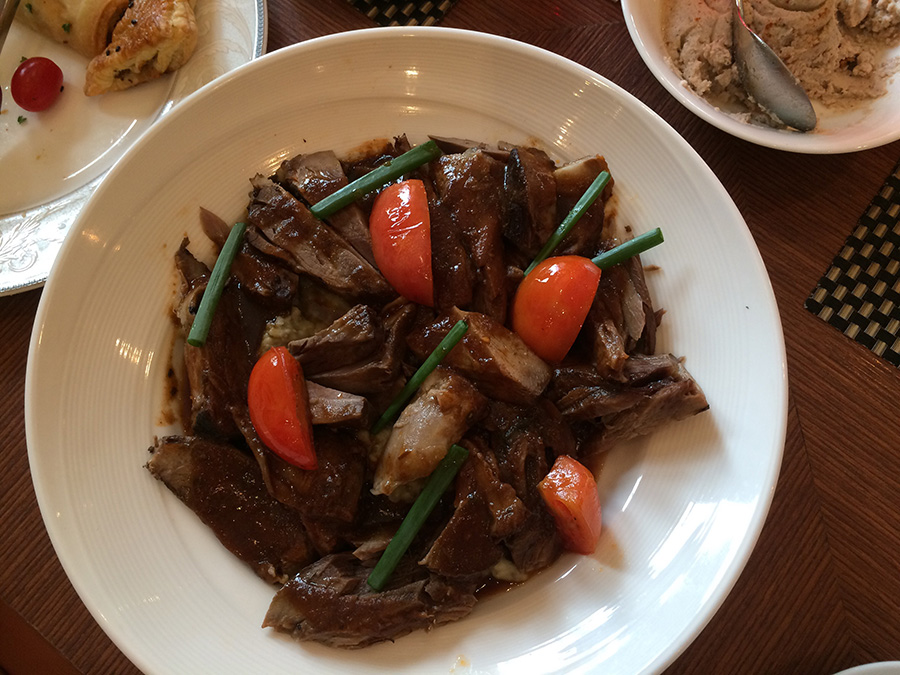 There are plenty more Turkish appetizers to explore at the buffet.
The main dishes on offer make clear that Turkish people also love their lamb and beef. One of the best main courses is lamb shank with eggplant puree; it's so tender it almost melts in the mouth.
The chef said the kitchen needs to prepare this lamb dish for about five hours. That's why the meat is so tender and sweet. But the smell of the lamb isn't too strong.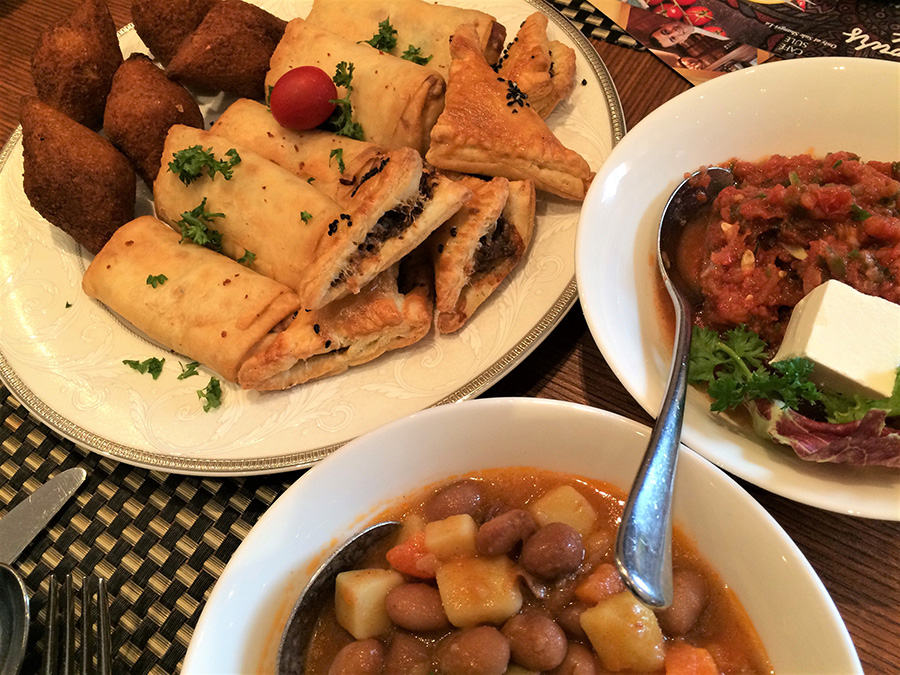 The next main dish was pilic topkapi, backed chicken with spinach and mushrooms. The chicken was tender and the combined flavors with the spinach and mushrooms was perfection.
Most of the dishes were rich and savory and not very spicy. Restaurants serving Turkish food are rare in Myanmar, so this is your best chance to experience it for yourself.
The buffet is available during dinner only and costs $36 per person. Customers can also enter a lucky draw for the chance to win a round-trip flight to Istanbul and other prizes.