As the ruling National League for Democracy (NLD) works to select the right candidates for the new government's cabinet after winning another landslide election, it will be interesting to see how the new administration will tackle critical environmental issues.
The party failed to include in its 2020 election manifesto commitments to work on key environmental problems including air pollution, conservation of biodiversity and amending weak environmental laws. That manifesto is intended to the road map for the administration that will come to office in March next year.
In Myanmar, the Ministry of Natural Resources and Environmental Conservation is the most authoritative body on such issues.
Over the past four and half years, its minister U Ohn Win has also been one of the unpopular cabinet members, failing to impress the public which has seen few meaningful efforts to address pressing environmental problems.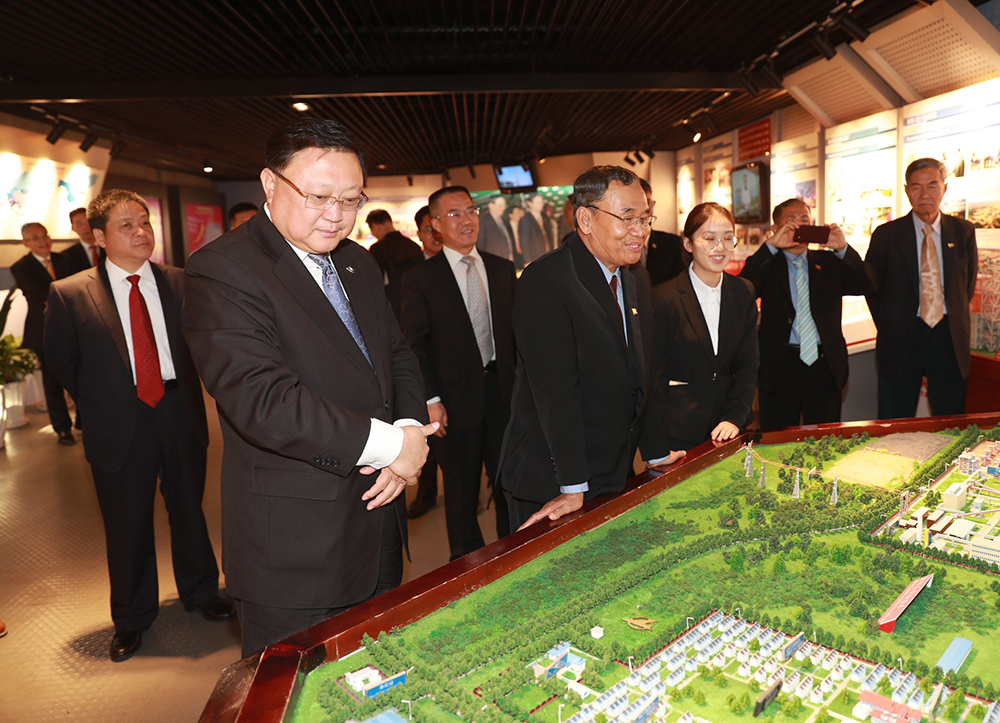 In recent years, air pollution has become a leading risk factor for death in Myanmar, estimated to have contributed to more than 45, 000 deaths in the country in 2017, according to a World Bank's report released in June, 2019.
In a recent interview with The Irrawaddy, U Win Myo Thu, a co-founder and managing director of ECODEV/ ALARM, a leading non-governmental organization advocating environmental action in Myanmar, talked about the weaknesses of the ministry and its failure to address key environmental issues, issues that must be a high priority for the new government.
What is your assessment of the performance of the Ministry of Natural Resources and Environmental Conservation over the past four and half years?
The ministry banned logging in the forestry sector. It later lifted the ban. They are implementing a reforestation and rehabilitation program. We could say they did some basic things. But there were no significant developments in the forest department. And many important problems in that sector remained unsolved.
In the mining sector, a lot has been done with the Extractive Industries Transparency Initiative (EITI) board [a global standard to promote an open and accountable management of natural resources which Myanmar joined in July 2014]. The ministry has started for applying new cadastral mapping to ensure transparency in granting mineral and gemstone licenses. Yet, we could say it has not been successful as expected and has been slow in implementation.
As for environmental conservation, the ministry failed to make amendments to its weak environmental laws, so couldn't enforce factories and workshops to strictly abide by rules and regulations leading far pollution to environment. For example, water pollution is getting worse and the same is true for air pollution. Environmental conflicts and crimes continue to be rampant.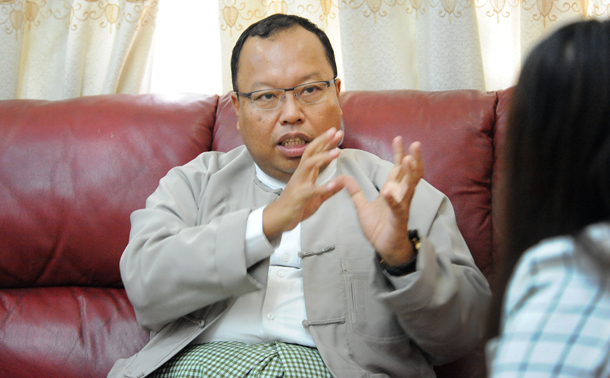 One good point in these years is that deforestation has declined. It is due to reduction in logging and agricultural projects like the conversion of vacant, fallow and virgin (VFV) lands for agriculture. The use of VFV lands has reduced farm expansions into the remaining forest areas. But there was no significant development in terms of biodiversity. And the most important operation under the ministry is Myanma Timber Enterprise. This profit-making organization is important for the country's economic development and also for budget distributions with states. Yet, no needed reforms to the enterprise have made.
Based on your judgment, can we conclude that the ministry was weak and incompetent?
If we were to talk competent or incompetent, though that is something of concern to all—starting from the bottom staff to the top—that could take a long time. But what needs to be done during these next five years is to put in place the right policies and get the right strategies on track. They failed to do that.
What are your expectations for environmental issues during the new term for the NLD-led government?
I am surprised with the NLD failing to include commitments to work on pressing environmental problems that urgently need attention in its 2020 election manifesto. They said nothing about air pollution, which has become a risk factor for public health. Think back five years. Everyone felt air pollution in daily lives especially those living in Yangon and Mandalay. Yet, no clear resolution has been seen, with the government even losing its way as to which ministry holds the primary responsibility to tackle the problem. In fact, the Ministry of Natural Resources and Environmental Conservation should take the lead to tackle it, working in collaboration with other relevant ministries.
And another issue is recovery from COVID-19 crisis. A new virus similar to coronavirus has also discovered in bats in Myanmar, according to a recent research. Loss of biodiversity is a key driver in such emerging infectious diseases. The government needs to pay urgent attention to the conservation of ecosystems and biodiversity. The ministry needs to resolve growing misunderstandings with ethnic locals when designating their heritage sites into national parks to conserve biodiversity.
The ministry needs to amend weak environmental laws and enforce the rule of law in environmental protection as well as to effectively tackle rampant environmental crimes such as illegal logging and mining. It also needs to work on implementation of laid out plans in the mining and forestry sectors.
Most importantly, it needs to work to reduce environmental risks to public health such as air pollution, the effects of pesticides, climate change as those all directly hamper public health and life. More than a decade of work will be needed to resolve those issues. And thus, we need to start working on those now.
How bad could things get if the new government fails to tackle those matters in the next term too?
Air pollution is estimated to have contributed to more than 45, 000 deaths in Myanmar, according to a World Bank report. It has also become a leading risk factor of death for young people between 5 and 14 years old. To be able to avoid the next pandemic, safeguarding biodiversity is vital. Even if they fail to work on other issues, they need to focus on those issues that represent leading risk factors for death.