YANGON — As he was hailing a taxi outside the international arrivals hall at Yangon International Airport, U Min Aung heard a "pop". Then he saw a man running, brandishing a gun. "Someone got hit!" people cried. U Min Aung turned to see U Ko Ni, a legal adviser for Myanmar's ruling National League for Democracy party, lying in a pool of blood on the pavement.
"I rushed to the scene and saw blood oozing from U Ko Ni's head. A man who said he was a doctor was performing CPR," the NLD lawmaker recalled.
He took the lawyer's hand to feel for a pulse. There was none.
The incident took place at around 5 p.m. on Jan. 29 last year. U Min Aung, the lawmaker and then municipal minister for Rakhine State, had arrived via Singapore on a Silk Air flight from Indonesia, where he had accompanied U Ko Ni on a weeklong study tour to learn about democratic transition and peaceful coexistence among different communities. They were part of a Myanmar government delegation made up of Information Minister U Pe Myint, the deputy ministers for home affairs and border affairs, and Rakhine and Muslim community members. All had returned on the same flight.
Today marks the first anniversary of the assassination. The motive for U Ko Ni's murder is still unclear despite four men, including the gunman, having been on trial for 10 months. Another main suspect is still at large.
Many have speculated that the lawyer's agitation for constitutional change was the reason he was killed. U Ko Ni was a constitutional expert who had long lobbied for the drafting of a new national Constitution to replace the current, military-drafted charter, which has been criticized as undemocratic. While the motive for the murder has never been satisfactorily explained, according to the minister for home affairs, it was a "personal grudge" on the part of the arrested suspects, who he said were "resentful" of U Ko Ni's political activities. However, many suspect the involvement of more powerful people eager to put an end to the reform efforts of the prominent NLD lawyer.
Recalling the events of that day, U Min Aung said he was deeply touched by what he saw.
"It was really shocking," he said on the eve of the anniversary of the assassination.
Destined for Tragic Death
For Ko Mya Aye, another member of the delegation, the lawyer's death proves the old saying, "If a bullet has your name on it, nothing else can take you away."
"It might not have happened if our flight had been delayed as was initially announced," said Ko Mya Aye, who joined the delegation as a former student activist and a Muslim representative.
The former 88 Generation Students leader, now a leading member of the Democratic Federal Force group, told The Irrawaddy that the nearly-two-dozen-member delegation arrived at Jakarta International Airport on Jan. 29 to learn that their Silk Air flight had been delayed. They were told to take a TG flight instead.
"If we had flown TG, we would have arrived at night and things would have been different, I think," he said.
But it later turned out that the Silk Air flight would be taking off as scheduled, so the delegation remained on the flight. They landed in Yangon at 4:40 p.m. The group cleared passport control and Ko Mya Aye jumped into a family car after saying goodbye to his travel companions, including U Ko Ni, who was talking to his daughter on the phone.
Minutes later, on his way home, his cell phone rang. "U Ko Ni was just gunned down at the airport!" one of the delegation members informed him.
"I was in total shock, as I had never heard of something like this happening in these times. I rushed back to the airport," Ko Mya Aye said, recalling his memories of the tragic evening a few day before its anniversary.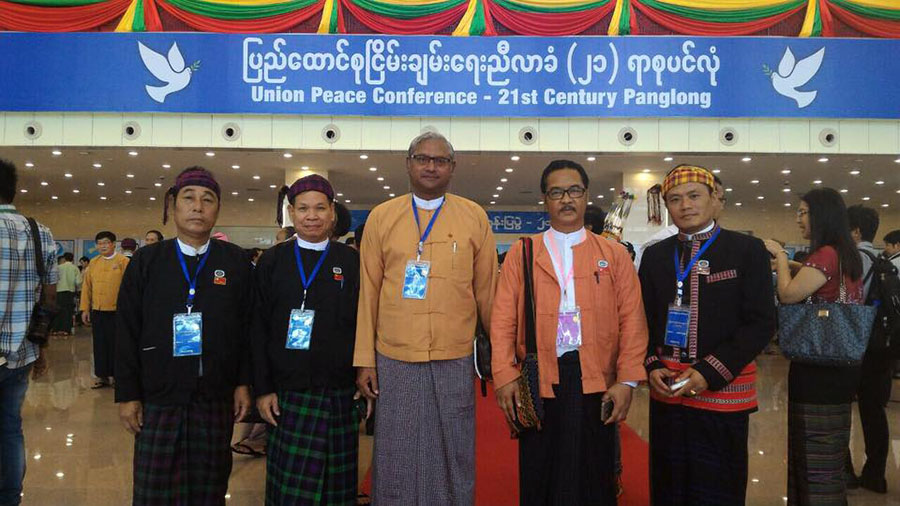 A Moderate Muslim
Describing U Ko Ni as a "progressive Muslim" who wanted to see positive change among Myanmar's Muslims, the former student leader said he had known the lawyer since 2012 when Ko Mya Aye was released from prison after serving a sentence for political activism. He got to know U Ko Ni better while lobbying for constitutional change on behalf of his former organization, 88 Generation Students.
During the Indonesian trip, Ko Mya Aye said, they had a chance to learn about military involvement in the country's democratic transition, as well as terrorism and how the government and civil society groups managed to restore peaceful coexistence between Muslim and Christians on Maluku Island after sectarian conflict there in 1999-2002. International Crisis Group estimates that the conflict claimed at least 5,000 lives.
During the trip, inspired by what they had seen and learned, the delegation members discussed what should be done for Rakhine State, an area torn by communal strife between Buddhist Rakhine and Muslim Rohingya in western Myanmar.
Ko Mya Aye and U Ko Ni organized two group discussions between Rakhine and Muslim representatives from conflict-torn Buthidaung and Maungdaw townships.
The outcomes were pretty good, Ko Mya Aye said, with participants finding common ground to settle their differences. During the trip, they learned that solutions could only come through dialogue, and that violence was never the answer, he added.
"We agreed to hold more discussions on how to overcome controversial issues like the term 'Rohingya' when we got back to Yangon. Ministers were eager to support us. But with the death of U Ko Ni, everything has stalled," he said.
U Min Aung and Ko Mya Aye agreed that U Ko Ni had been very active throughout the tour, showing particular interest in the Indonesian military's participation in the country's democratic transition and the restoration of peaceful coexistence on Maluku island.
"He asked many good questions relating to those issues during our meetings with officials there," U Min Aung remembered, before adding, "With his death, the plan to have more meetings in Yangon has fizzled out."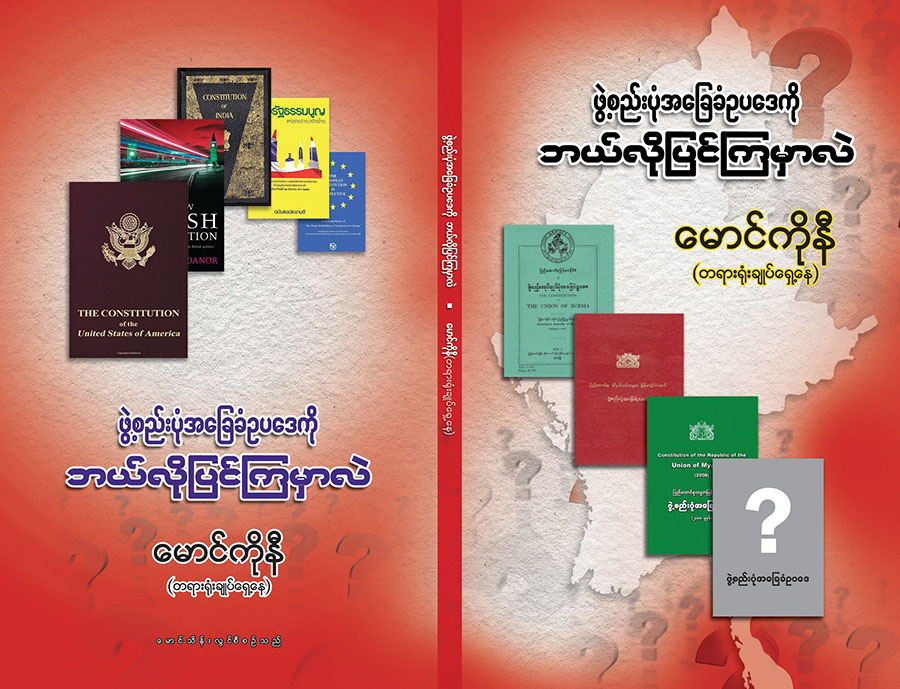 A Big Loss
Ko Mya Aye said he admired U Ko Ni for his impartial vision, based not on race or religion but on what was best for the country.
He said they shared similar ideas on citizenship rights for Myanmar's Muslim community, adding that he relied on U Ko Ni for legal advice in this area.
"We don't seek privileges. Just citizenship rights. We don't care about ethnicity either, frankly. I liked him for that flexibility and progressiveness. His death is a great loss for us," he said.
U Min Aung said he did not know U Ko Ni prior to the trip but was impressed by his legal knowledge and burning desire for constitutional change.
"I have to say his death is a big blow for the country's legal sector and to the effort to reform the charter," the lawmaker said.
Asked about the ongoing trial of those involved in the killing, Ko Mya Aye expressed disappointment that the mastermind was still at large and that the motive remained unclear.
He worried that delays could prompt people to speculate about the case. "It's bad for the government," he said.
"What I want in this case is justice. But I don't dare to hope it will be done," he added.
Why?
"Because there is no rule of law in the country," he said.