Popular local brand 'Yangoods,' which showcases iconic Myanmar art and tradition, will release a new bag collection today that is a collaboration with award-winning actress Phway Phway.
This is the first time that Yangoods has teamed up with a local celebrity, and the brand is excited to showcase the efforts to fans of both the brand and the actress.
"Our brand is emphasizing our unique style, which is in all of our designs. Phway Phway has her own sense of style and her looks always stand out," said Ma Htin Htin, the co-founder of Yangoods.
"When we had the opportunity to meet, everything just clicked and we just had this crazy idea to create this beautiful collection," she added.
"I'm already a fan of Yangoods and love the brand because of their unique style. When I met with Ma Htin Htin, we talked about collaborating. The results are finally here now," said Phway Phway.
Phway Phway and Yangoods brainstormed design ideas together. They agreed on a diamond, thanks to the nickname given to the actress by her fans.
"My fans call me 'Phway Sein,' (Diamond Phway). Then, we incorporated a lotus design because it blooms beautifully from the deepest mud. It invokes new beginnings," she said.
Ma Htin Htin added, "It was more of a get-together where we brainstormed and put ideas on a mood board. We sketched out the main motifs, bringing the DNA of Yangoods and Phway Phway together.
The lotus flower is symbolic to Phway Phway and Yangoods took inspiration from Bagan-era murals and art to create the flower patterns," Ma Htin Htin said.
"Phway Phway is just a sweetheart to work with. We would have these cool ideas and send sketches back and forth. This collaboration has truly been a great experience," she added.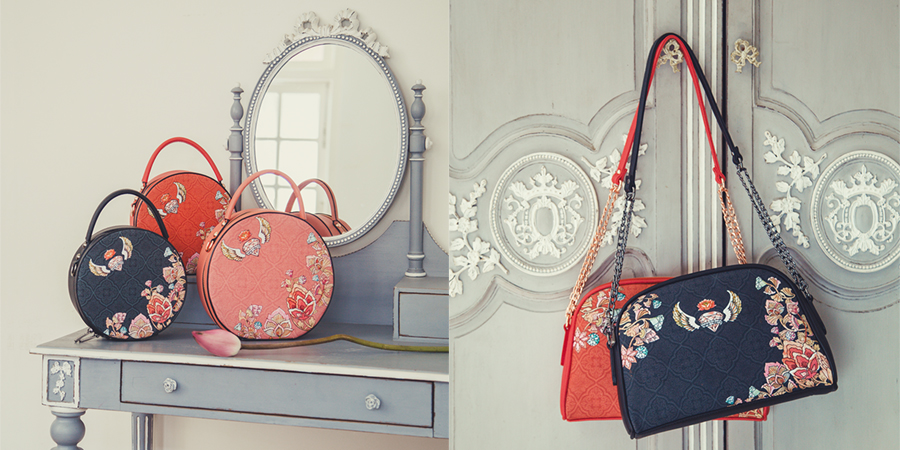 The bags come in three styles – a chain cross body bag, a small round bag, and the Pink Diamond bag, with five different designs to choose from.
The design is a bit different from the brand's usual creations so that the customers can feel the essence of Phway Phway in the bags.
"This collection did not stray from Myanmar culture. Yangoods aim is to rejuvenate Myanmar art and culture with a twist. The flower patterns were inspired by Bagan murals. The underlying pattern is a different take on the traditional kanote pattern," Ma Htin Htin said.
"So, this is still the unique style of Yangoods," she added.
Yangoods has plans to do more collaborative work in the future.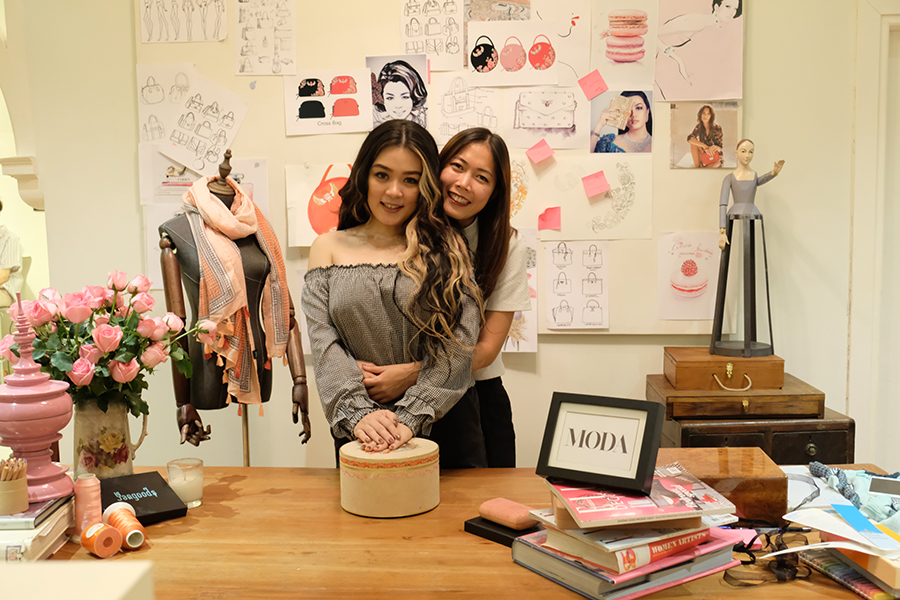 "Yangoods is always looking for a chance to present Myanmar to the world. Stay tuned to our Facebook channels or become an insider and subscribe to our broadcasts," Ma Htin Htin encouraged.
This 'Yangoods x Phway Phway' collection is meant to be a limited edition collection. So, better to grab one now before the items sell out.
The prices are 45,900, 89,900, and 99,900 kyats.
In early 2015, Yangoods set out to rejuvenate Myanmar's art and culture with a small shop, a handful of products, and a heart full of soul. Now in 2018, Yangoods has grown to seven boutiques in Yangon, Bagan and Mandalay. Their goods are also sold at more than 20 other locations including hotels, cruise ships and airports.