YANGON—In Myanmar, where nudity is still largely taboo, painting nudes is difficult for native artists, as is publicly exhibiting those paintings—and even more difficult is finding nude models to sit for drawings.
Modernist Zaw Mong, however, has found and painted the models, and is now showcasing them through Friday at Yangon Gallery.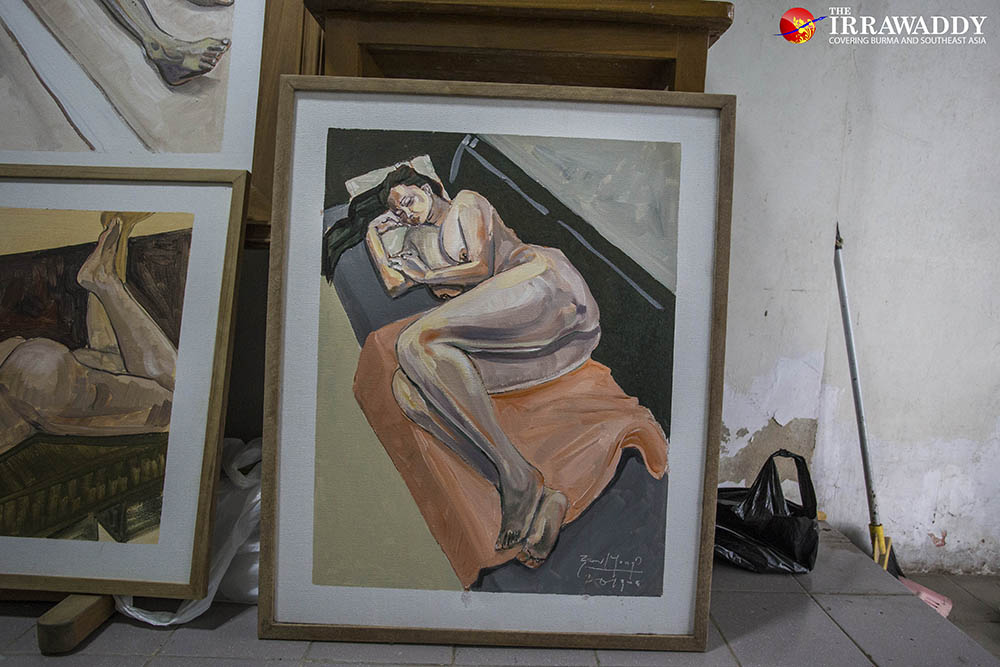 "I had largely drawn [nudes] with figures from my imagination, hardly ever with models sitting for me," he said. "Now I have tried it. In this exhibition, I have drawn what I've seen."
Zaw Mong made his name with cityscapes, urban scenes and modernist paintings focused on Myanmar traditions; his first show featuring nude figures is also his tenth solo art exhibition.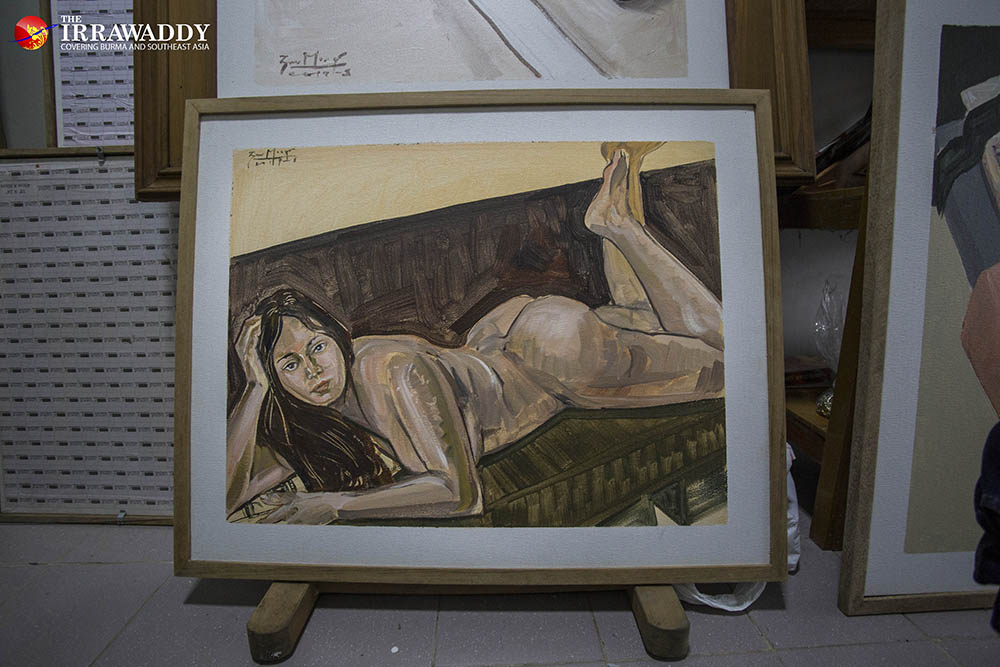 But, because of the taboo, most of the models posed via photograph.
"There is difference. A photo is two-dimensional, but with a [live] model you draw in three dimensions. You draw the figure that you see right in front of you. From the lighting and environment to the feelings, there is much difference," he said.
The exhibition features 59 acrylic paintings, available for purchase at prices ranging from US$1,000 (1.5 million kyats) to $5,000.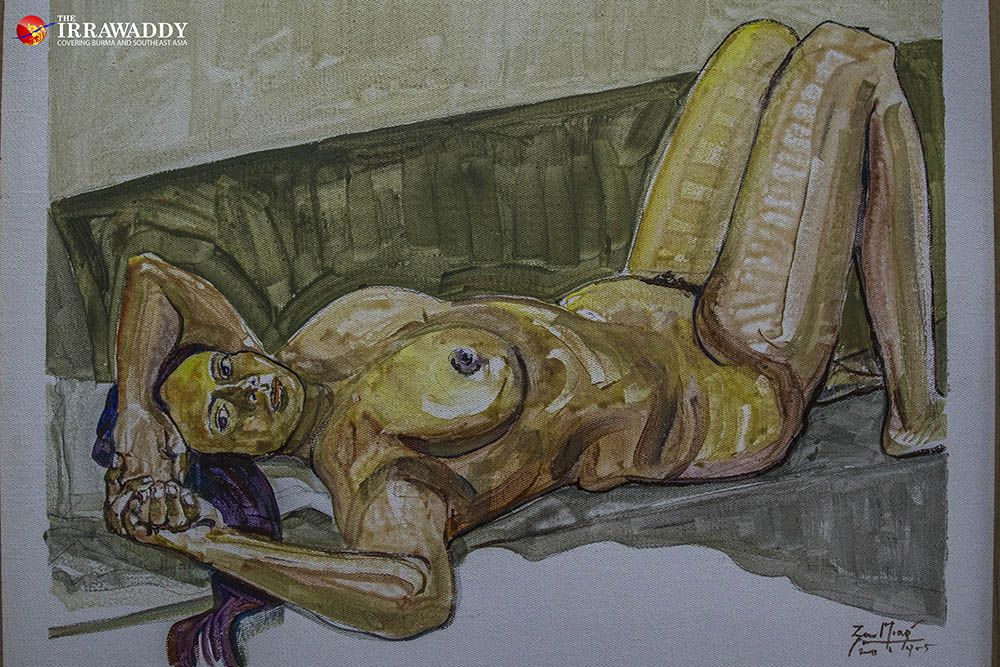 Zaw Mong was born in Tada-U Township in Mandalay Region in 1960. The mechanical engineering degree holder began learning his craft through English-language art books before becoming a well-known illustrator, cartoonist and modernist.
"If I had drawn these anatomical figures much earlier, these paintings would be better and more accurate," he told The Irrawaddy.
You may also like these stories:
Healing Images: Exhibition Showcases Works by Art Therapy Patients
Art Exhibit Builds Bridges and Distorts Experience
New Exhibition by Artist Kyar Pauk Fascinates the Eyes and the Ears