YANGON—People in shaggy clothes with weary expressions and bony facial structures are the subjects Kaung Kyaw Khine uses to express his notion of anticipation.
"I want to present the objective reality of the people," the artist said, speaking about his fourth solo art exhibition, "Waiting For."
The philosophy behind the title is simple.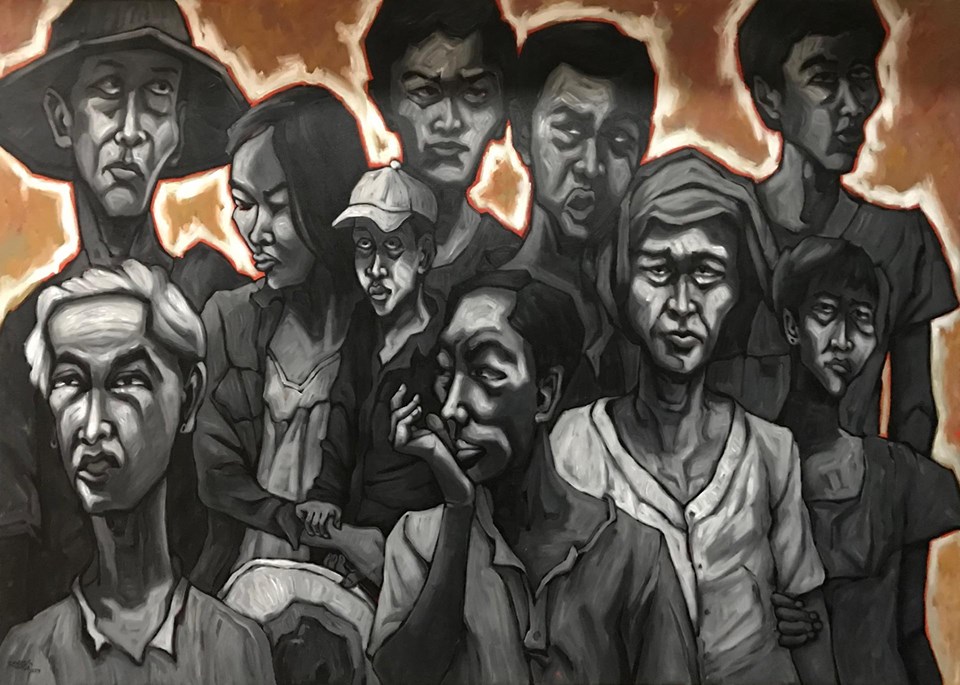 "Everyone is waiting for something," he said.
As distressed looking as they are in their daily struggle with life, the people's faces also suggest they live with hope.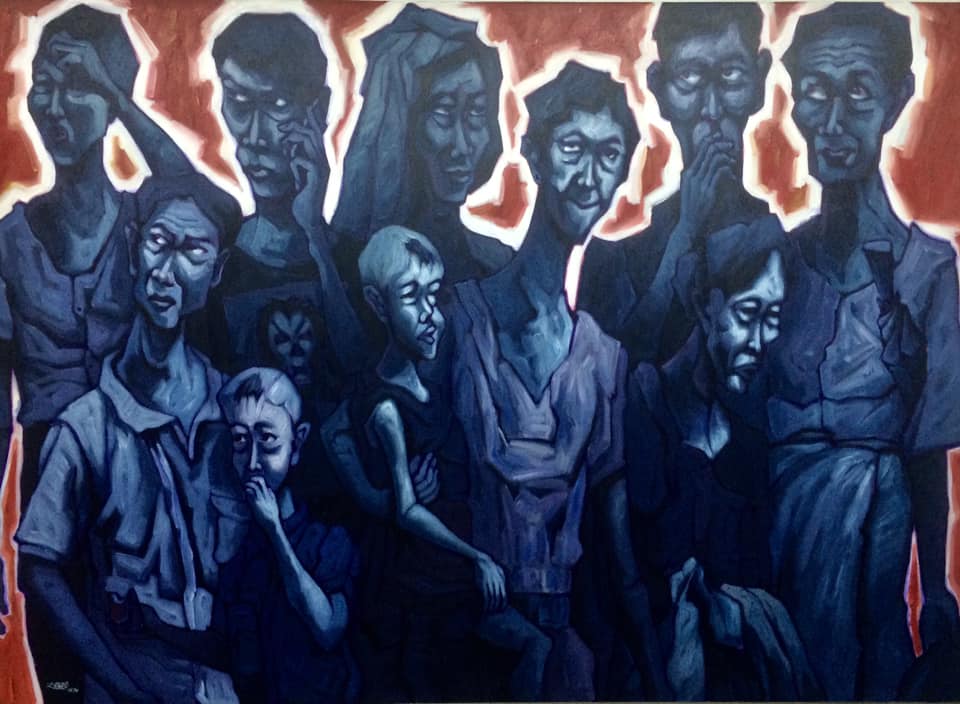 "I want to fully express the emotions of people," the artist said.
The exhibition will be held through July 19 at Nawaday Tharlar Gallery on Yawmingyi Street in Yangon's Dagon Township. The works can be purchased for prices between US$1,100 and $6,500.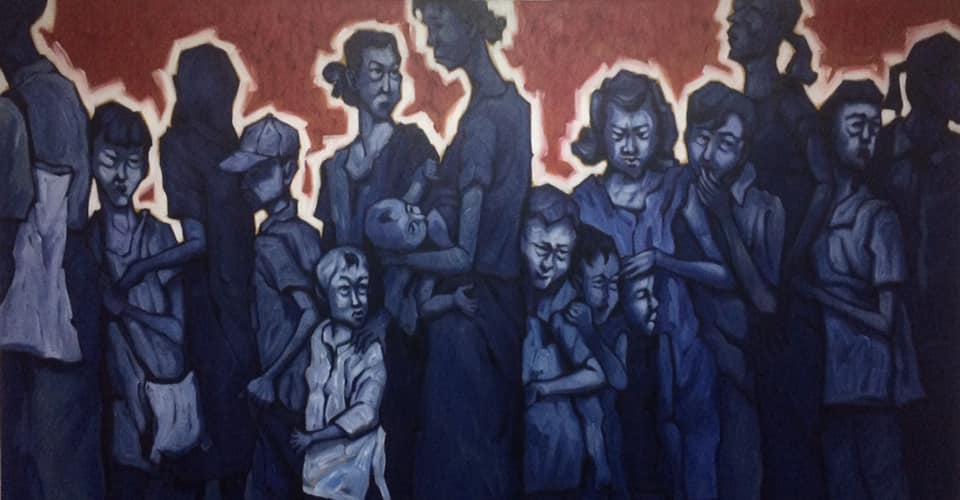 Kaung Kyaw Khine was born in Sittwe, the capital of Rakhine State, in 1982. His father is a former art teacher and his mother is a school teacher. After finishing high school, he attended the Yangon State School of Fine Arts, matriculating in 2003. After graduating in 2006, he devoted himself to the arts.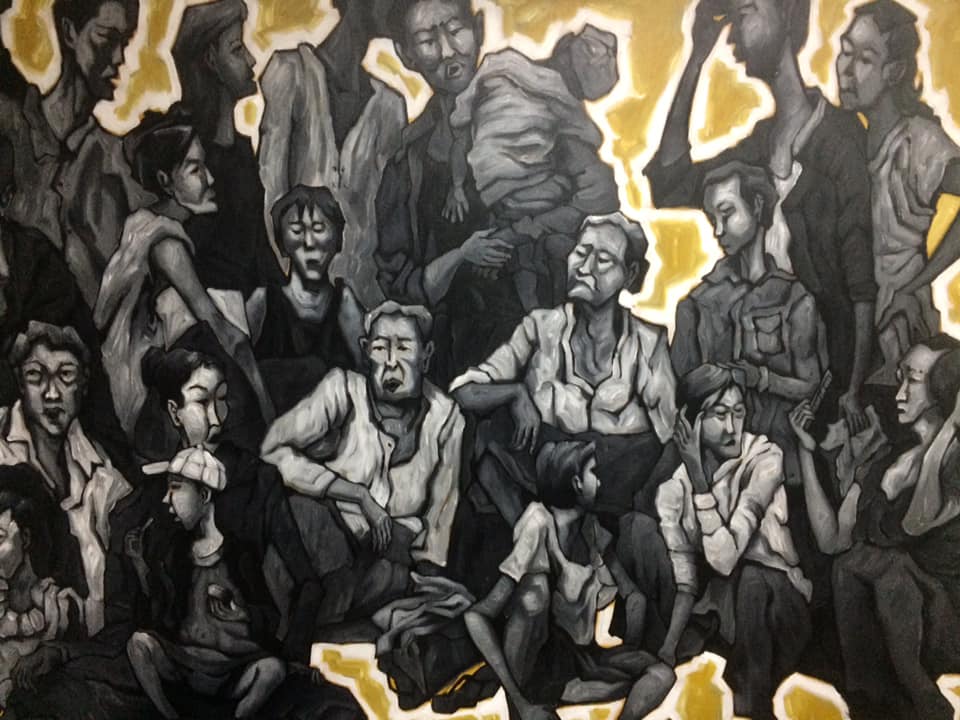 His works have been shown in many exhibitions locally and internationally, in Thailand, Singapore, Hong Kong, the U.S., New Zealand, France and Australia. His collection can now be seen at Nawaday Tharlar Gallery.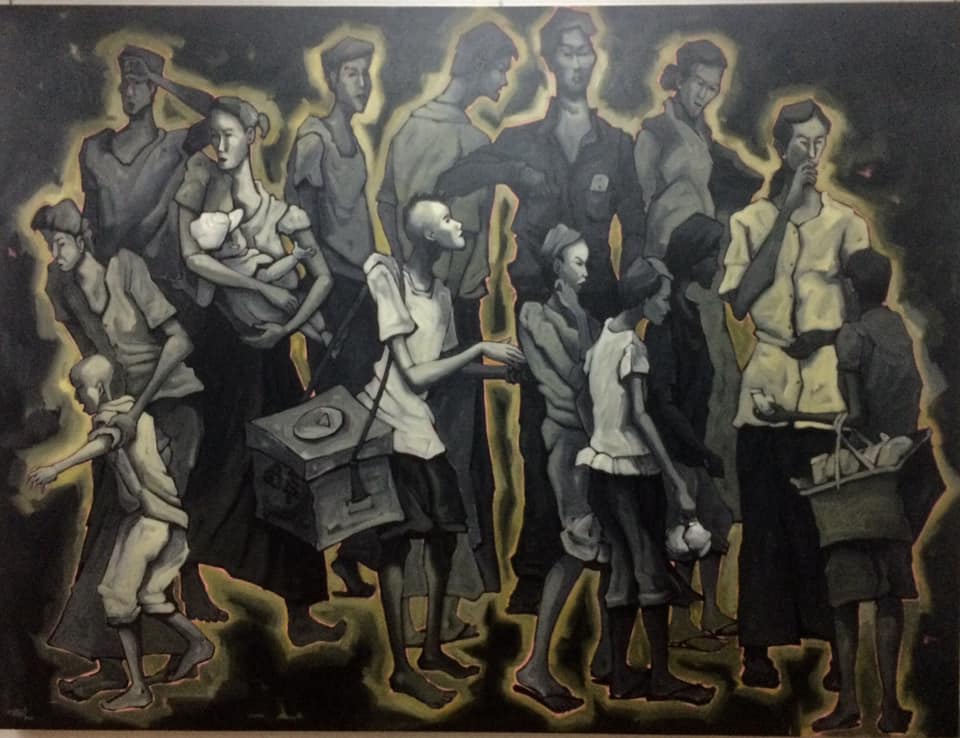 You May Also Like These Stories:
New Exhibition by Artist Kyar Pauk Fascinates the Eyes and the Ears
New YHT Exhibition Celebrates Yangon's Fading 'Moveable Heritage'
Young Painter Brings the World of His Imagination to Life in 1st Solo Show