YANGON—Silence is Golden is a research-based video magazine exploring contemporary Myanmar art through the political changes of 2015 to 2019. Curator and artist Aung Myat Htay has boldly switched the role of the artist for this project, putting them in front of the viewer to become the subject. By videoing conversations with 10 of the most outstanding members of Myanmar's contemporary art scene, he aims to use this fresh avenue of engagement to make better connections between artist and viewers, while critically analyzing where the scene is at.
"It's still debatable whether contemporary art in Myanmar has really emerged or developed because national culture and art only accept and support traditional ideas with no international practices," he said.
"Although there has been an emergence of some international exchanges giving artists opportunities to experience other countries, it is still hard for them to develop themselves without support from institutions or local communities."
This is the second volume of Silence is Golden, the first of which was launched in 2013. For Silence is Golden Vol. 2, Aung Myat Htay sat down with nine contemporary artists and one curator to get their take on the scene in Myanmar. Their work takes diverse forms, including painting, installation, ceramics, photographic, paper and performance art. Some of the biggest names in the local art scene—like Maung Di and Htein Lin—have given their voices to the project.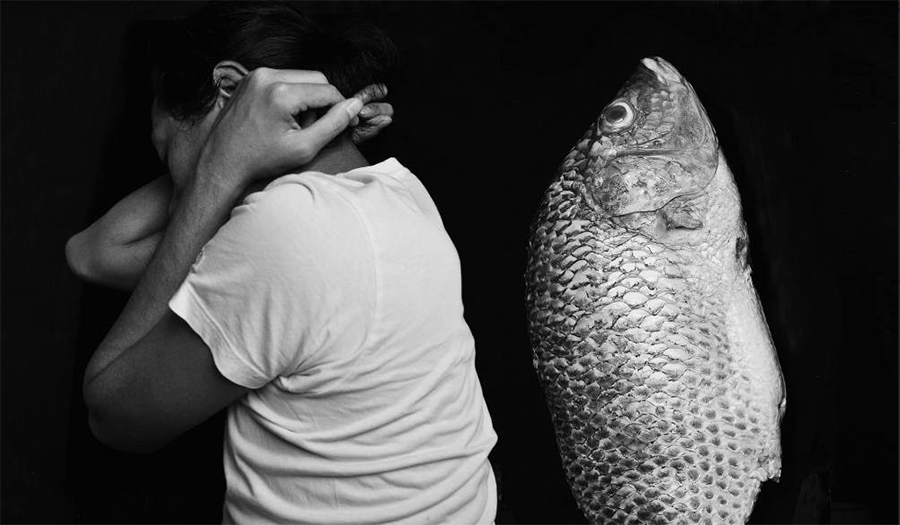 "There are many positive changes in the new era of contemporary art—young, internationally graduated artists are seeing what gaps need to be filled with new ideas and how the community needs to be re-shaped," said Aung Myat Htay.
Notably, the "new era" has seen the emergence of variety—photography, film, graphic art and street art, he said.
The views on contemporary art expressed by the artists in the project vary and they talk of hugely different sources of inspiration and influences in their work.
Ko Latt, a young performance artist from the group 3AM, said his art is often about the generational divide in Myanmar society. The opening up of the country has resulted in a huge shift in the way the society thinks within just one generation.
"They [the older generations] are still not open-minded. Their era had limitations but our age has become very open, open-minded. Many [of us] went out to foreign countries, many outside countries came in," said Ko Latt.
Artist Min Zaw, who creates collage on canvas, admits that growing up in a closed country under a military regime has had a huge influence on his own art.
"A crumpled paper or cloth will never retain its original state no matter how you undo it…I grew up under the military regimes. Oppression throughout military regimes crumpled our lives. That's what I feel," said Min Zaw.
Ceramics artist Soe Yu Nwe, who studied art in the United States, also features in the project. Having grown up in Yangon, she said studying art in another culture gave her a new sense of individualism.
"In general, U.S. culture is very individualistic…There is a sense that being different is a good thing. In Myanmar or in Asian cultures, individuals are encouraged more to be part of the group," she said.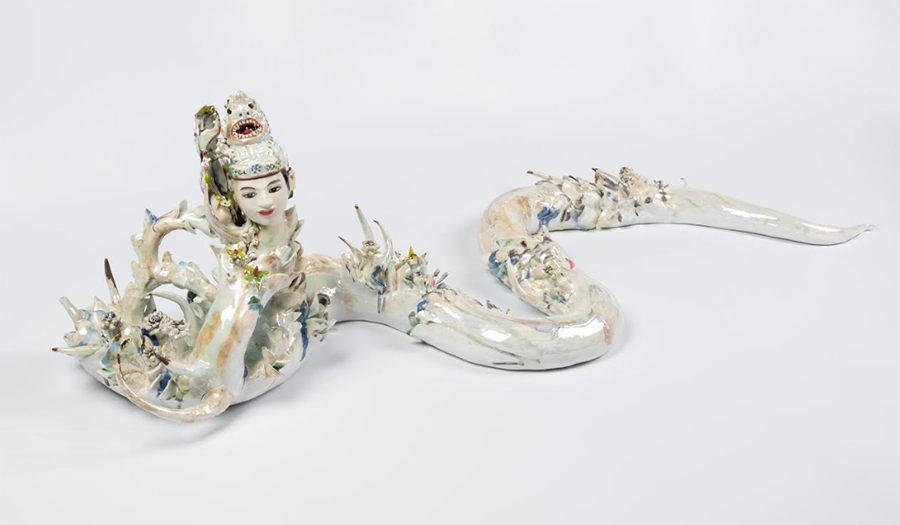 In an essay written for the project, artist, poet and writer Maung Day points out that artists here have not fully been able to shake off old habits and influences that emerged under an era of oppression.
"Despite the newly found enthusiasm and opportunities to make and show art, the language of art has not evolved much as the dominating narratives are still governed by nationalism, patriotism, political nostalgia and a lack of nuances," he wrote.
He also criticized the marked lack of minority representation in modern art.
"Curators and artists as a whole, with very few exceptions, have not so far shown interest in working with ethnic art or artists or art that touches on the ethnic issues plaguing the country."
Some artists have faced a backlash against their work, especially if it challenges Myanmar's many deeply-rooted cultural notions. A recent example of this is Htein Lin's ongoing exhibition "Skirting the Issue", which has become the center of a massive online debate. The exhibition tests the notion that women's clothing is dirty and can cause a man to lose his power and might.
In future eras, Aung Myat Htay's Silence is Golden is likely to be seen as a pivotal project which documents a unique and important segment of art and society during a period of unprecedented societal and cultural change in Myanmar.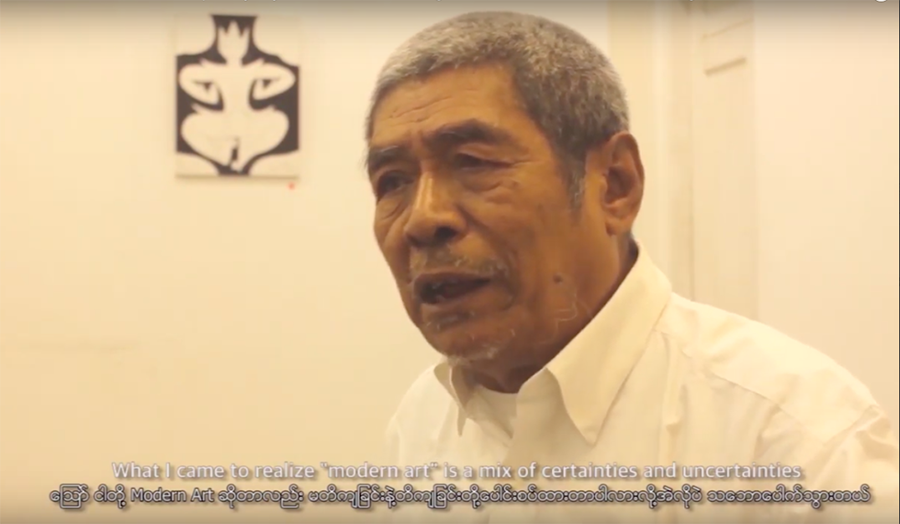 You may also like these stories:
Rakhine Border Guard Officer Kills Colleague in Spat over Water
Artist Min Zaw Aung Inspires Viewers to Think Outside the Box
Driver Drops Assault Charges Against Ne Win's Grandsons
Myanmar Artists' Works Tackling Identity, Displacement on Show in Chiang Mai