Even while suffering from severe liver failure, artist and sculptor Zaw Lu Min did not give up his lifelong passion for the arts.
The disease had restricted his dexterity but not his love and enthusiasm for creativity—he was drawing small pictures despite his disease.
After he became too feeble to paint even small pictures, he created a small sculpture of a robot. It was not made of stone or wood or metal. It was made with paper from packing boxes of liver medicine and vitamin supplements, caps of small water bottles, and small batteries.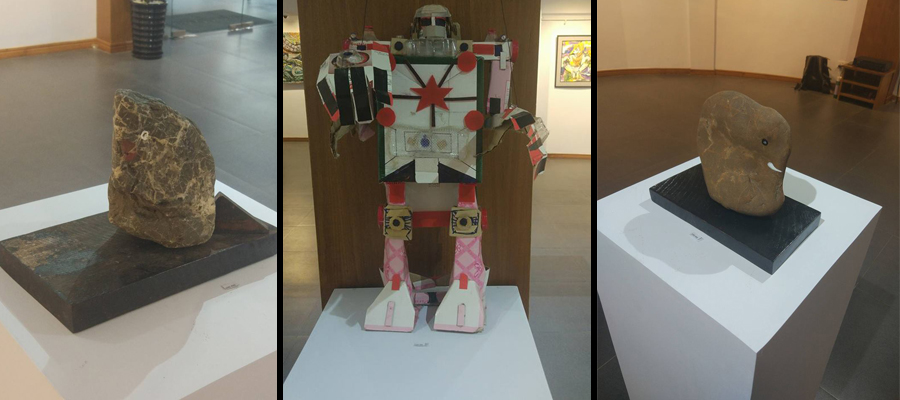 He died at the age of 65 in 2016, having devoted his entire life to art. To mark the one-year anniversary of his death, an art and sculpture exhibition is being held in his remembrance until Oct. 25 at OK Art Gallery.
Together with Myanmar's modernists Win Pe, Kin Maung Yin, Paw Thame and San Min, Zaw Lu Min entered art world in 1970s.
"Ko Zaw Lu Min was art crazy since he was young. He used to draw on various things that came across his eye. He didn't even spare pots and plates and stones. What is distinct with his creation is that they reflect his craziness for art," said artist Win Pe.
The exhibition also showcases an oil portrait of Zaw Lu Min painted by Kin Maung Yin in 1971. Zaw Lu Min had turned stones into faces, elephants, frogs and so on, and also incorporated calculators, ball pens, water bottles, and dried tree branches into his paintings.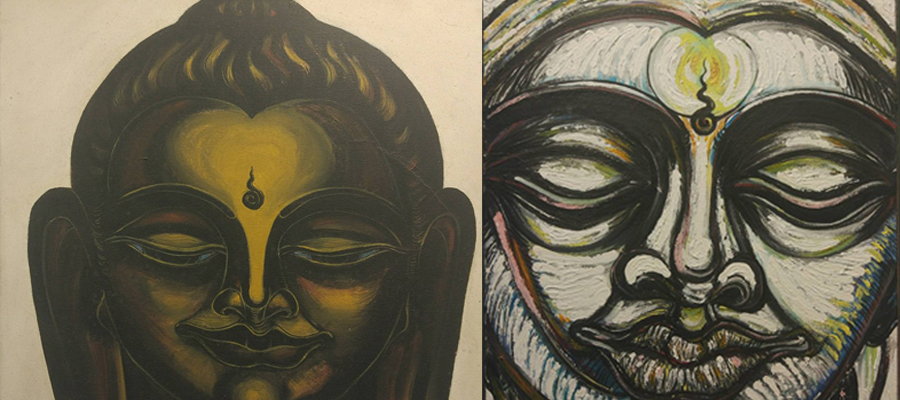 His Myanmar-style modernist paintings also attract viewers. There will be over 30 paintings and five sculptures at the exhibition priced between US$ 200 and 700.
Artist Ko Sai who came to the exhibition said: "We knew each other some ten years ago. He created the forms and colors in his mind into paintings freely. He was really crazy for art."